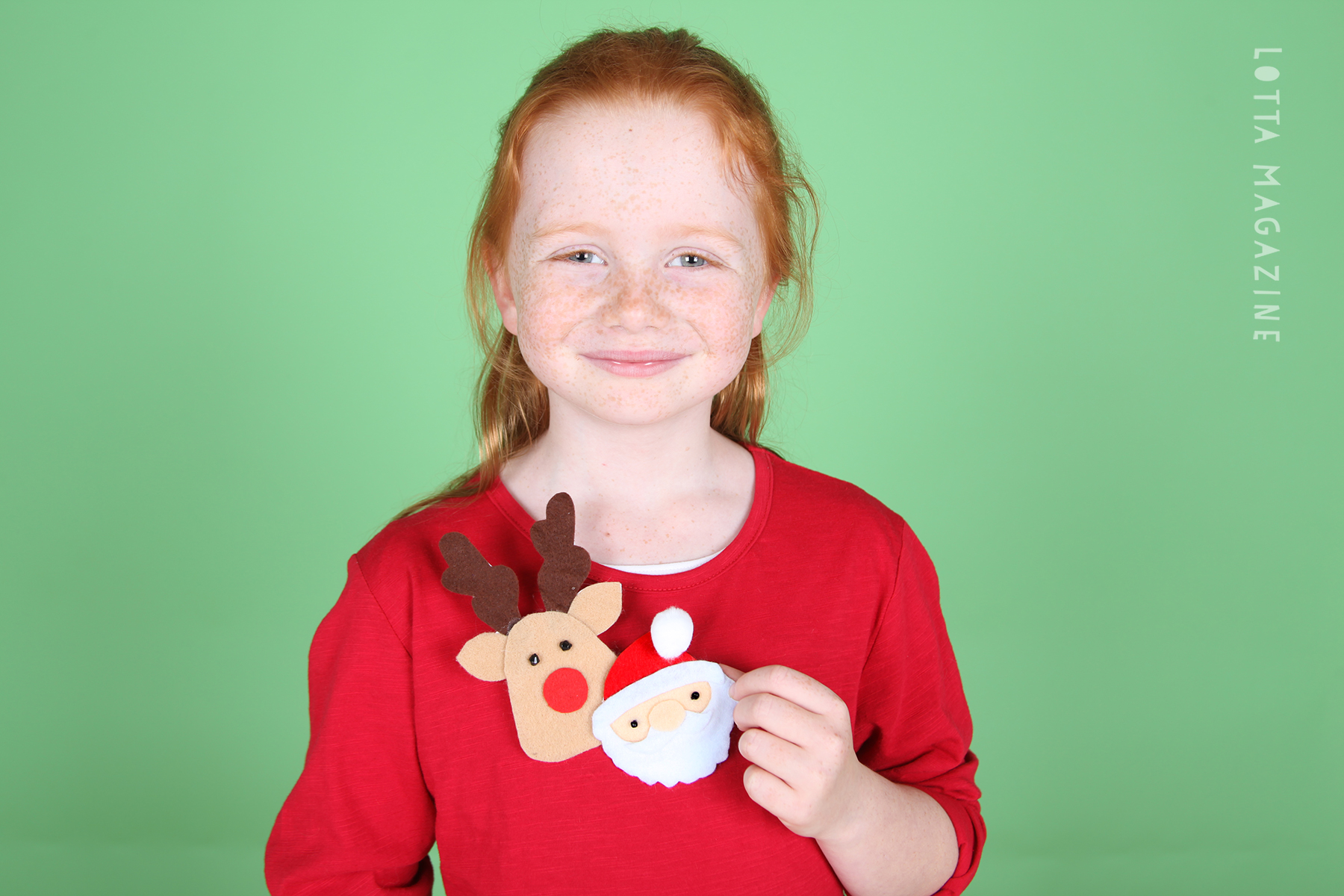 With these brooches, you can add a little Christmas cheer to any outfit.
THINGS YOU NEED
Felt (browns, red, white, skin colour), scissors, craft glue, pencil, A4 piece of card, pompom, buttons or beads for eyes, brooch fitting
HOW TO MAKE
Cut the pieces out of felt and glue them together.
Add some details. I sewed some beads on for eyes but you could glue buttons or googly eyes. I also glued a pom pom onto Santa's hat.
Place your felt creation down on some cardboard and trace around it. Cut out the shape, inside the line, then glue it onto the back of the felt shapes to stiffen them.
Glue a brooch fitting on the cardboard backing and they are ready to wear.