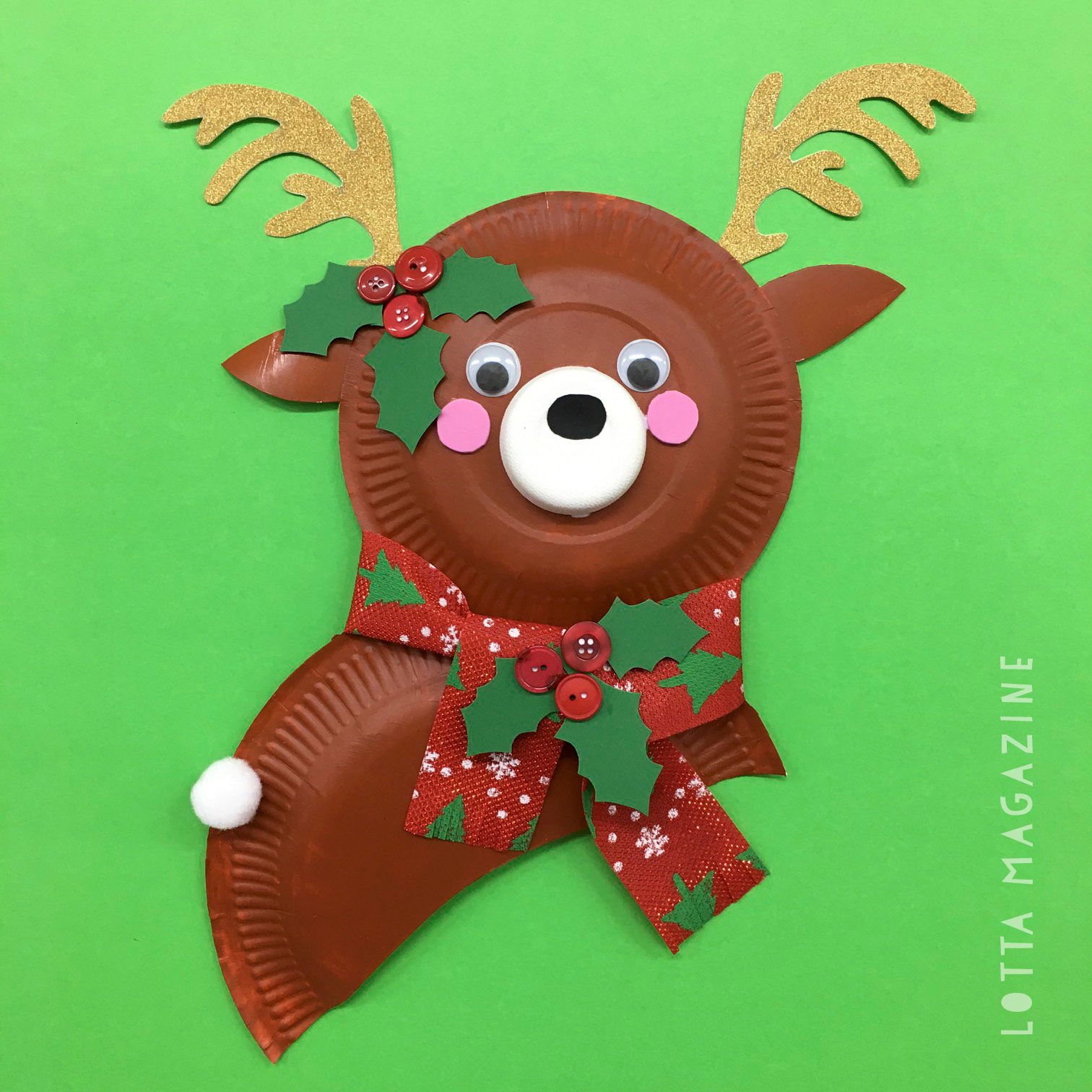 Hello cutie! I call him 'Dolla' because I made him with things I bought from the dollar store.  I think he would look great hanging on the kids bedroom door to give it a little Christmas cheer.
THINGS YOU NEED
Small and large paper plate, brown paint, paint brush and tray, paper cup, scissors, glue, tape, wide christmas ribbon, pompom, glittered cardboard, googly eyes, pink craft foam or cardboard, green cardboard, bag of red buttons.
You don't need a template, but I made one for myself and you can download it here. 
HOW TO MAKE
 Paint one large and one small paper plate brown (you only need to paint the back of the plates).
Cut a curve, about 1/3 up the large plate. This becomes your reindeers body. The leftover piece of paper plate is used to make the ears.
Attach the head to the body with some tape on the back and a dot of glue between the layers.
Cut some antlers from the glittered cardboard.
Cut the bottom off a paper cup for the nose.
Glue or tape everything in position.
Wrap the ribbon around your reindeer's neck as a scarf and glue the ends to the plate to hold them down.
SaveSave