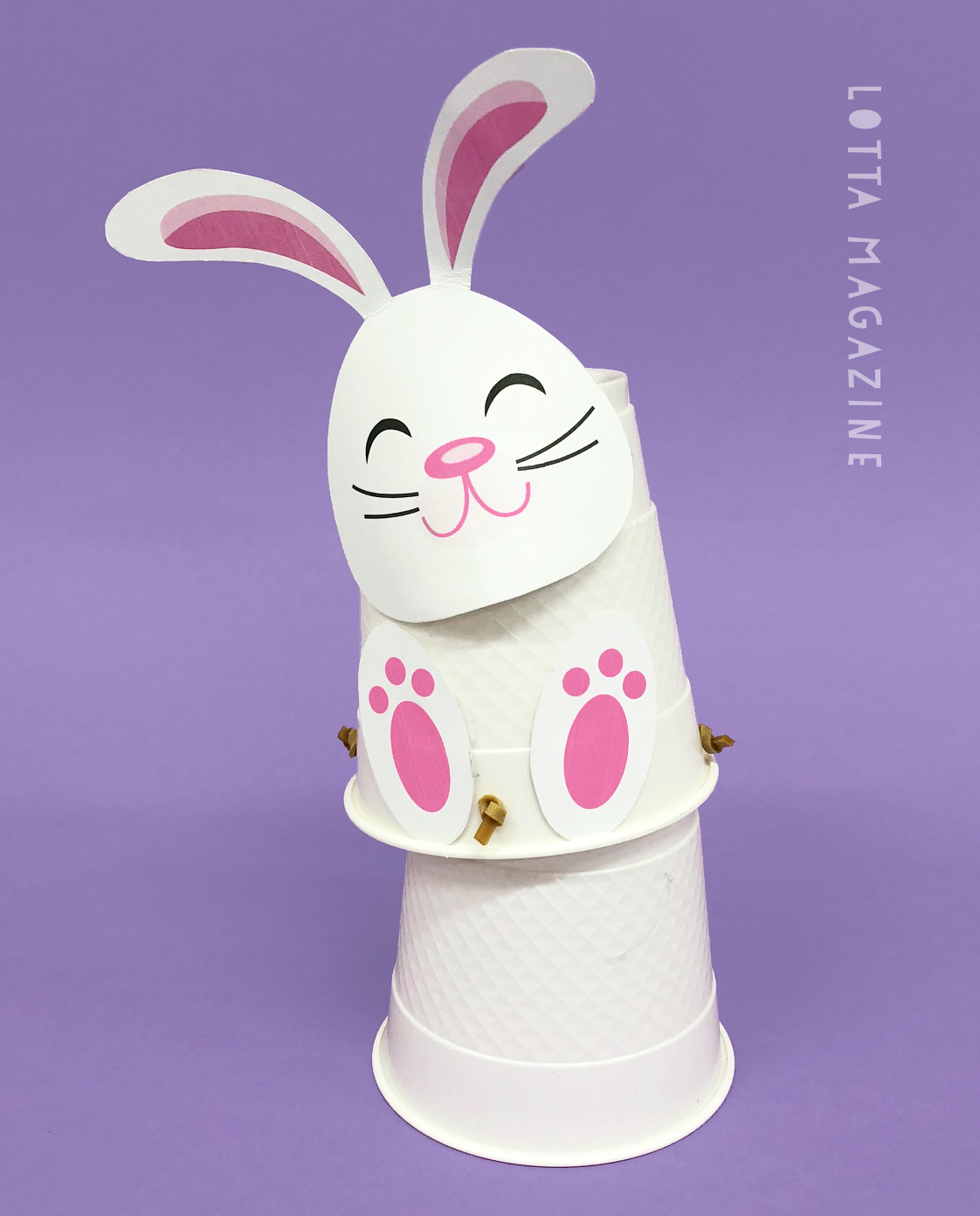 Here's a free sneak peek at the easy Easter fun in our new ebook Lotta Easter Fun — a jumping Easter bunny. Two party cups, two elastic bands and a little Lotta make this easter bunny jump. You won't believe how high he goes!
THINGS YOU NEED
Two white plastic or paper cups, template printed on A4 cardboard (Download here: Lotta jumping bunny) , two elastic bands, bamboo skewer, scissors, craft glue
HOW TO MAKE
 Poke four holes in your cup, at opposite points (like a cross). An adult can use the pointy end of your scissors to get the holes started, then the kids can open them up with a bamboo skewer.
2. Cut your rubber bands (so they aren't circles anymore). Feed one rubber band through the opposite holes, allowing a little slack, then tie a knot in both ends. You can use your bamboo skewer to help poke the rubber band through the holes. Repeat with the other rubber band.
3.  Print the template onto cardboard. Cut the face and feet out and glue them onto the cup with the elastic bands.
4.  To make your bunny hop, you need to place the bunny cup on top of another cup. Pull down and when you release, the bunny will jump.
If you like this project you will love our ebook. It's packed with more easy Easter fun for kids! Click the pic to find out more. 
SaveSave
SaveSave