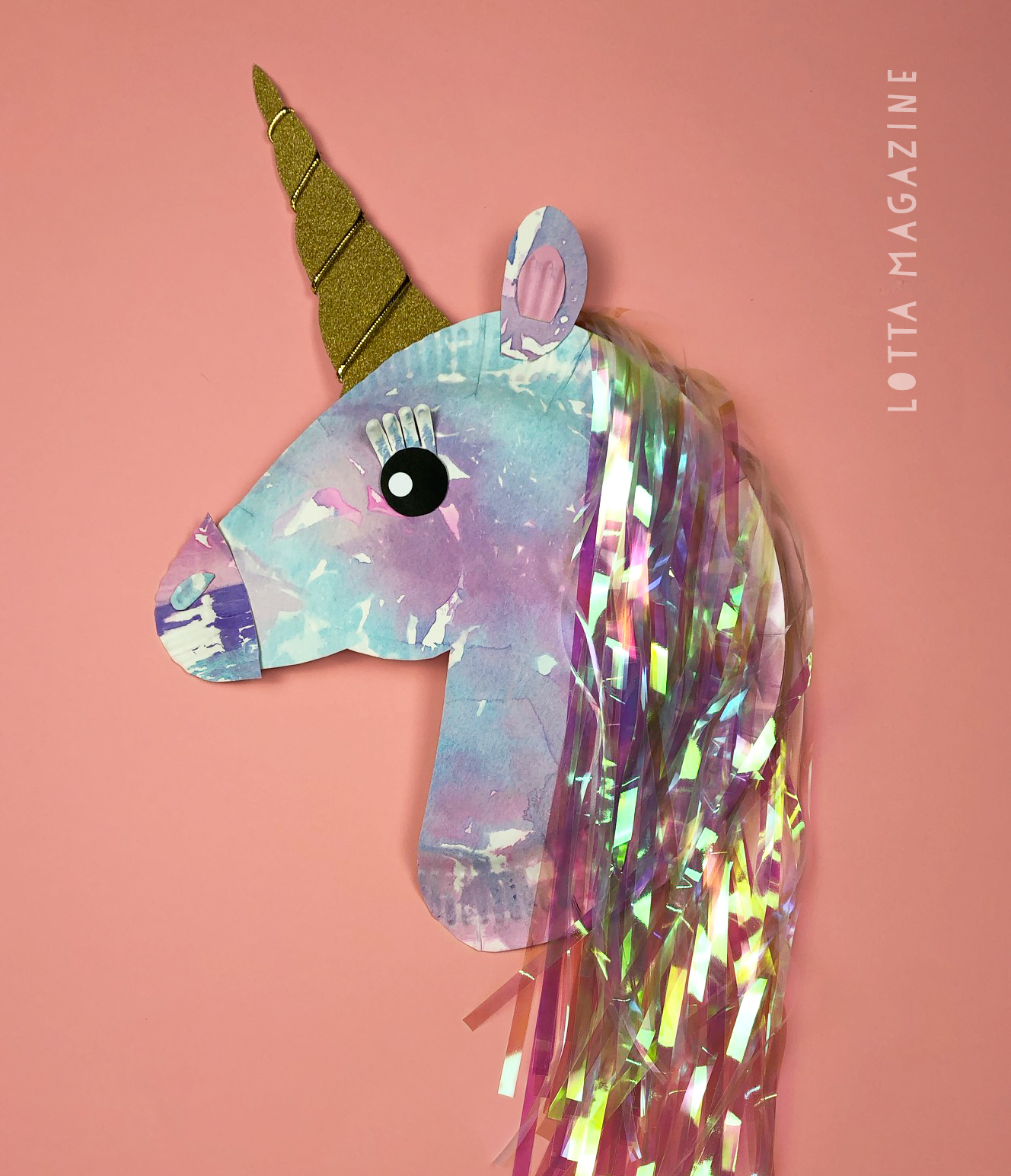 I know that unicorns are supposed to be white, but I thought a little process art would make this paper plate unicorn more fun and magical.  You may have heard of bleeding crepe paper art  — that's what I've used to create some beautiful patterns on this project. This craft is very easy but turns out so good you might need to find a place for him on the wall.
THINGS YOU NEED
Paper plate, brightly coloured crepe paper, spray bottle with water, paper towel, scissors, glue, tape, glittery gold cardboard, thin gold cord, iridescent foil backdrop or shredded paper (from Kmart Australia), Lotta's template
You don't need the special bleeding crepe paper for this project.  I just used to cheapest dollar store variety, in nice bright colours, and it worked brilliantly.  There isn't enough ink to leach out of pastel colours so don't bother with those.
HOW TO MAKE
1.  Put some paper towel down on the table and place a paper plate, white side up, on top.
2.  Cut small pieces of crepe paper and place them all over the paper plate. Spray the crepe paper with water until it's quite damp, but not soggy.  The crepe paper may move when you spray it. If you need to move it or press it down flat against the plate, use another piece of paper towel or wear gloves. If you touch it, you will dye your hands too.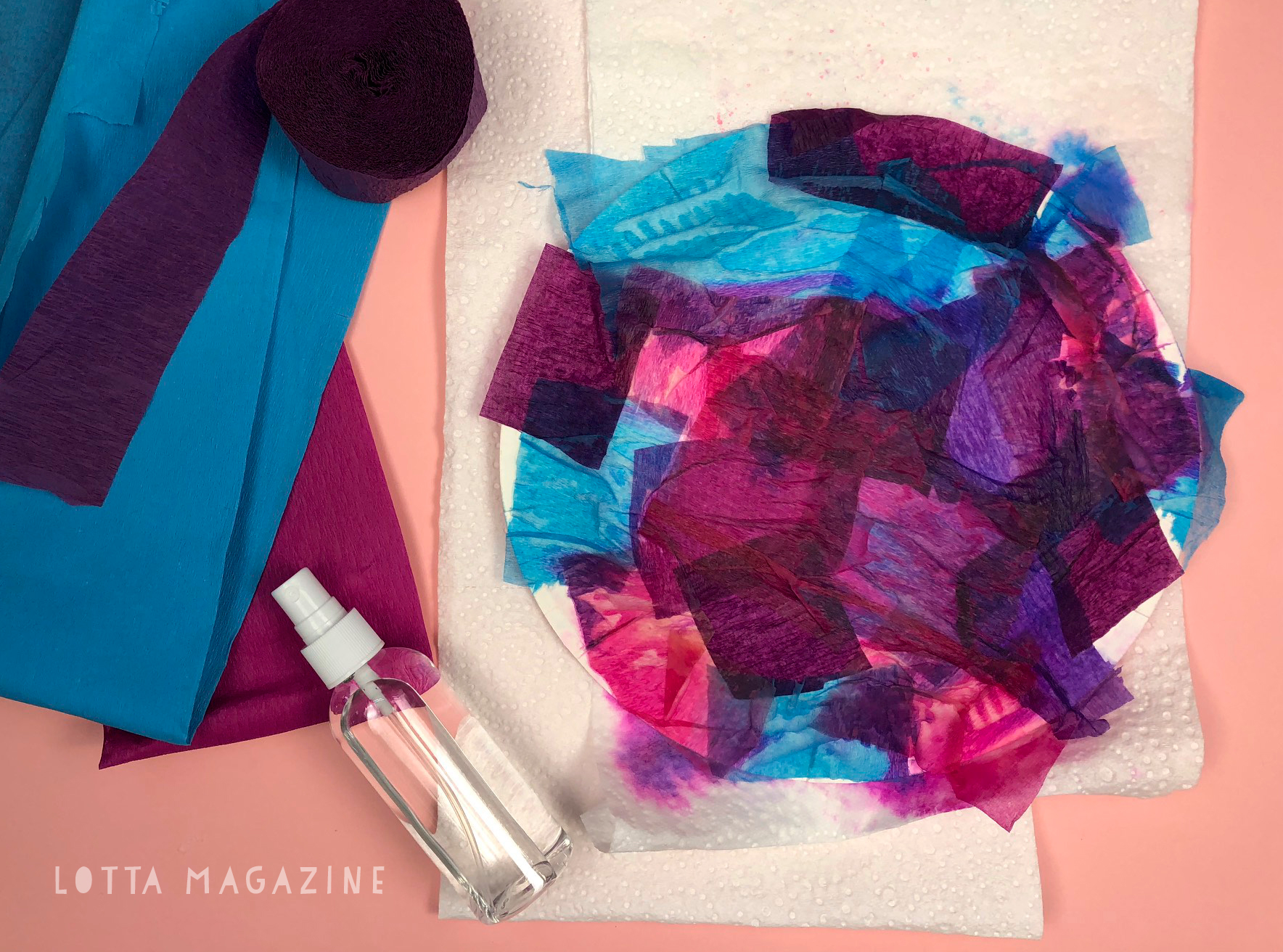 3.  Remove the crepe paper to reveal the printed paper plate underneath.  You can create different effects by adding more or less crepe paper and the time they are in contact (i.e. removing when damp or waiting until it dries). Experiment a little until you get the perfect unicorn texture or make a whole blessing (that's the collective noun) of paper plate unicorns.
4.  Print out our template and use it to cut the paper plate into a unicorn shape. From the unused half of the plate cut some more details like ears, nose and even eyelashes. (See the photo below).  Roughly cut out the eye and glue it onto a scrap of paper plate. Once dry, carefully cut it out.
5.   Cut a horn from some glittery gold cardboard. I wrapped some thin gold cord around to add some detail. Just glue one end on the back, wrap the cord around the notches then secure the other end on the back. (See the photo below.)
6.  I had an Iridescent Foil Backdrop from Kmart leftover from a party. It made a magnificent unicorn main. I held some together with masking tape and trimmed it off above the tape. You can repeat the process to create a thicker mane.
Of course, you can use some shredded paper or coloured wool to create a mane.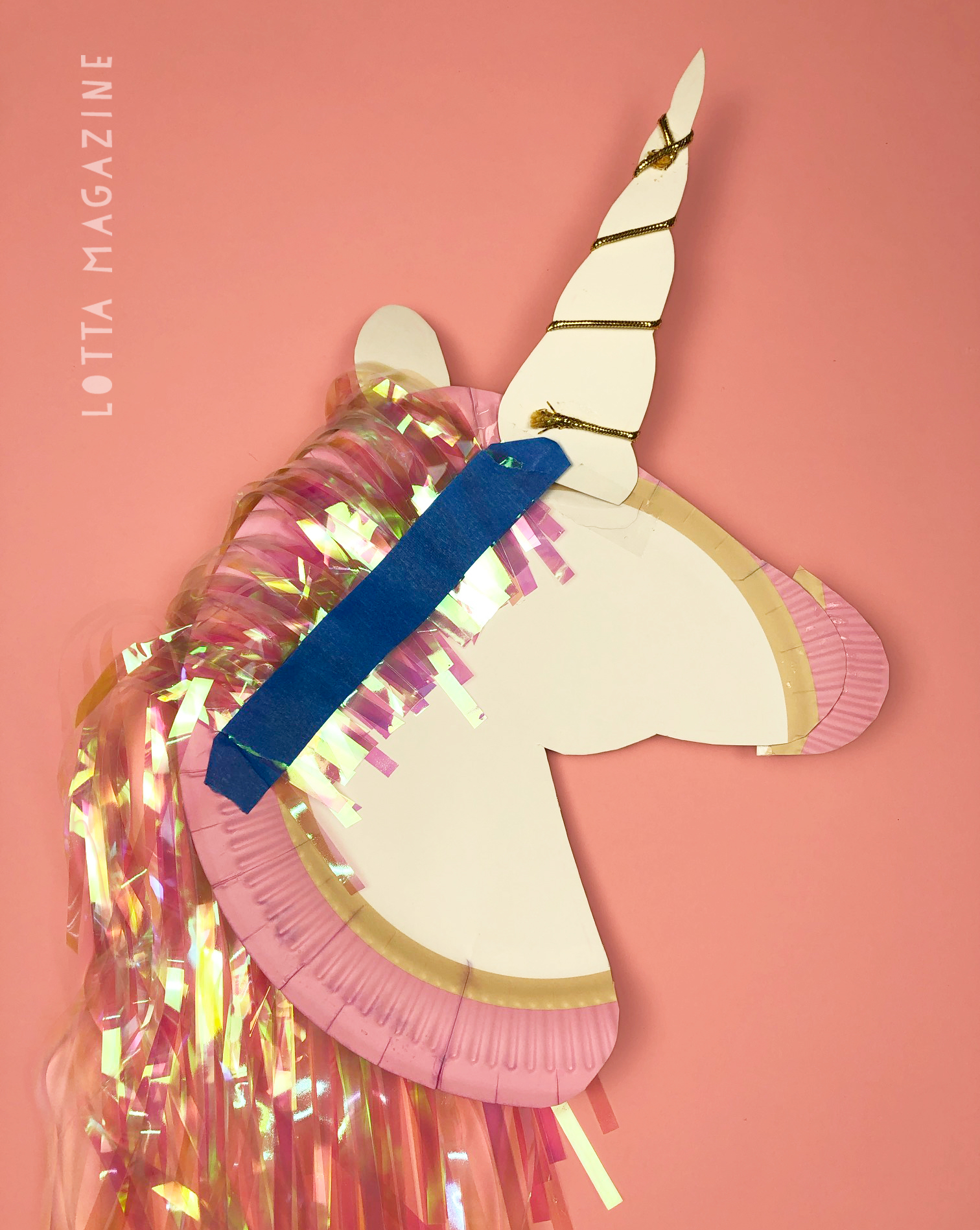 7.  Put everything together, using glue and/or tape, and you have a magnificent unicorn.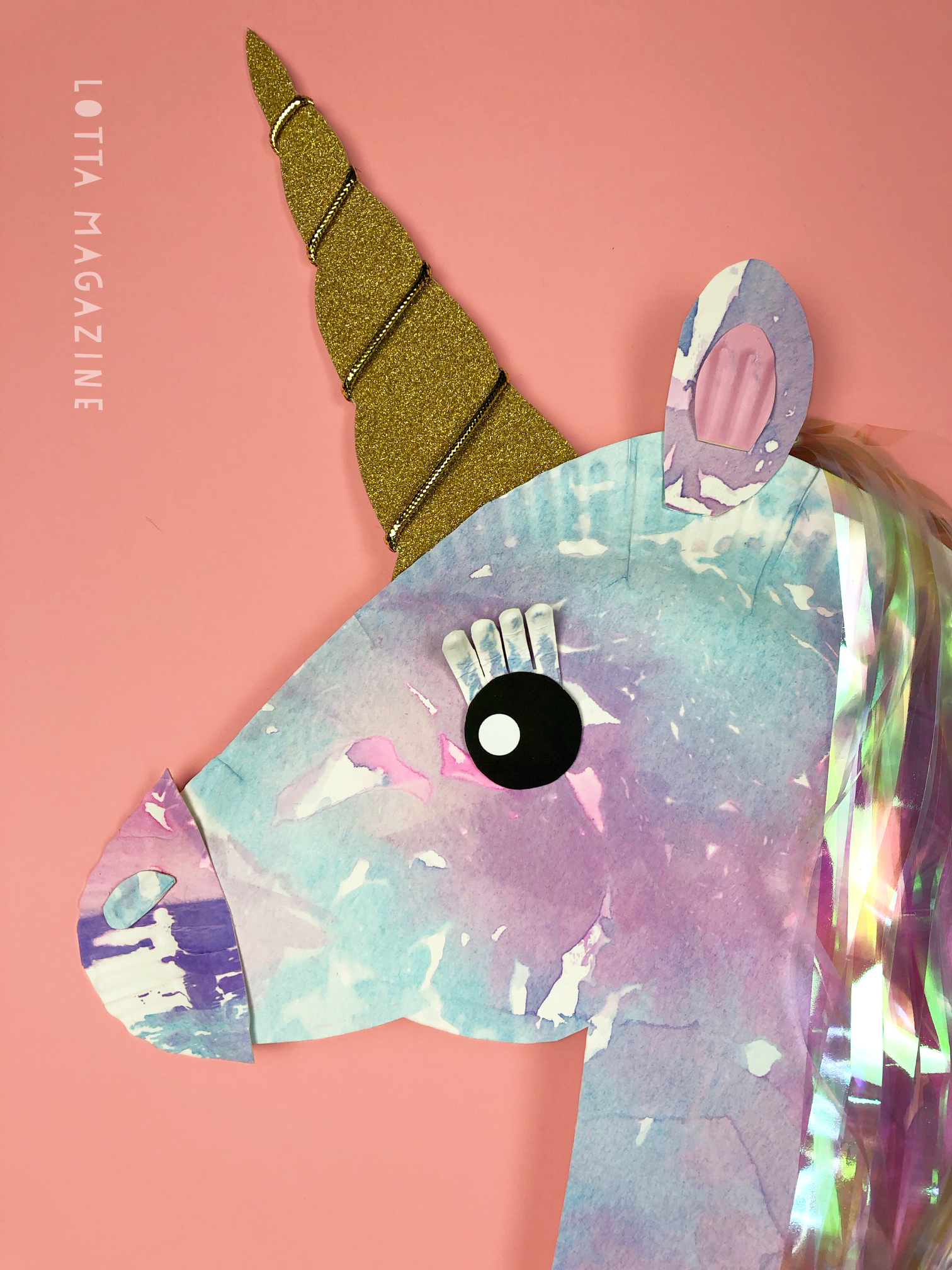 Looking for more art and craft projects for kids, check out my magazine.
SaveSave
SaveSave
SaveSave
SaveSave
SaveSave