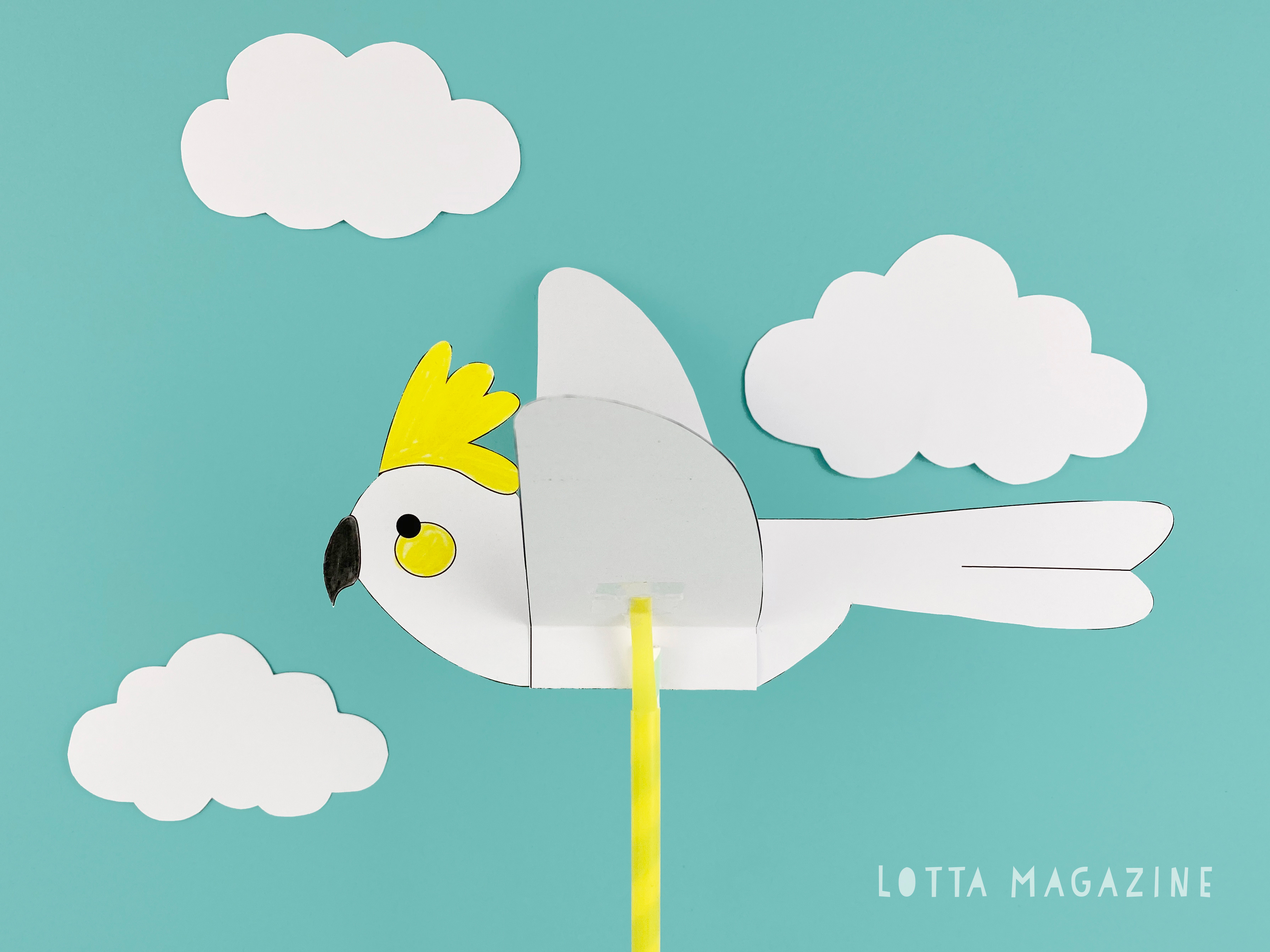 All these cute Australian birds need to fly is a couple of straws.  Watch the video below to see how they work.
To make them you will need:
Scissors
Light-weight A4 card (200gsm)
Sticky tape
Glue
Colouring pencils, felt pens or paints to decorate them
Two straws, one slightly smaller than the other.  I used a paper straw and an Ikea plastic straw.
Books or images from the internet of Australian birds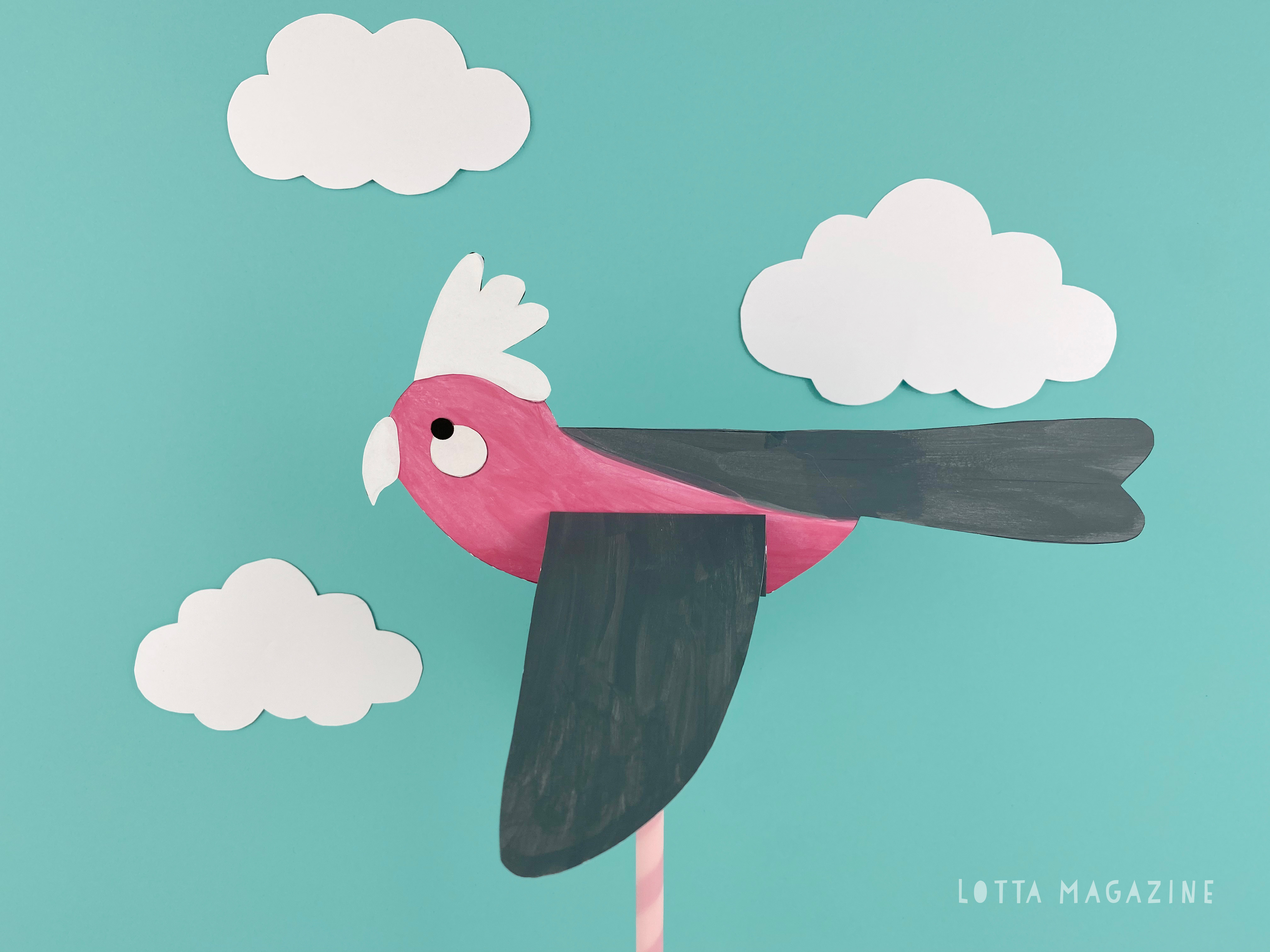 There are four different templates which can be turned into many Australian birds.
Template 1 can become a cockatoo, galah, cockatiel, black or red cockatoo.
Template 2 can be a budgie, parrot, rainbow lorikeet or rosella.
Template 3 can be a magpie or kingfisher.
Template 4 can be smaller birds like a zebra finch or Gouldian finch.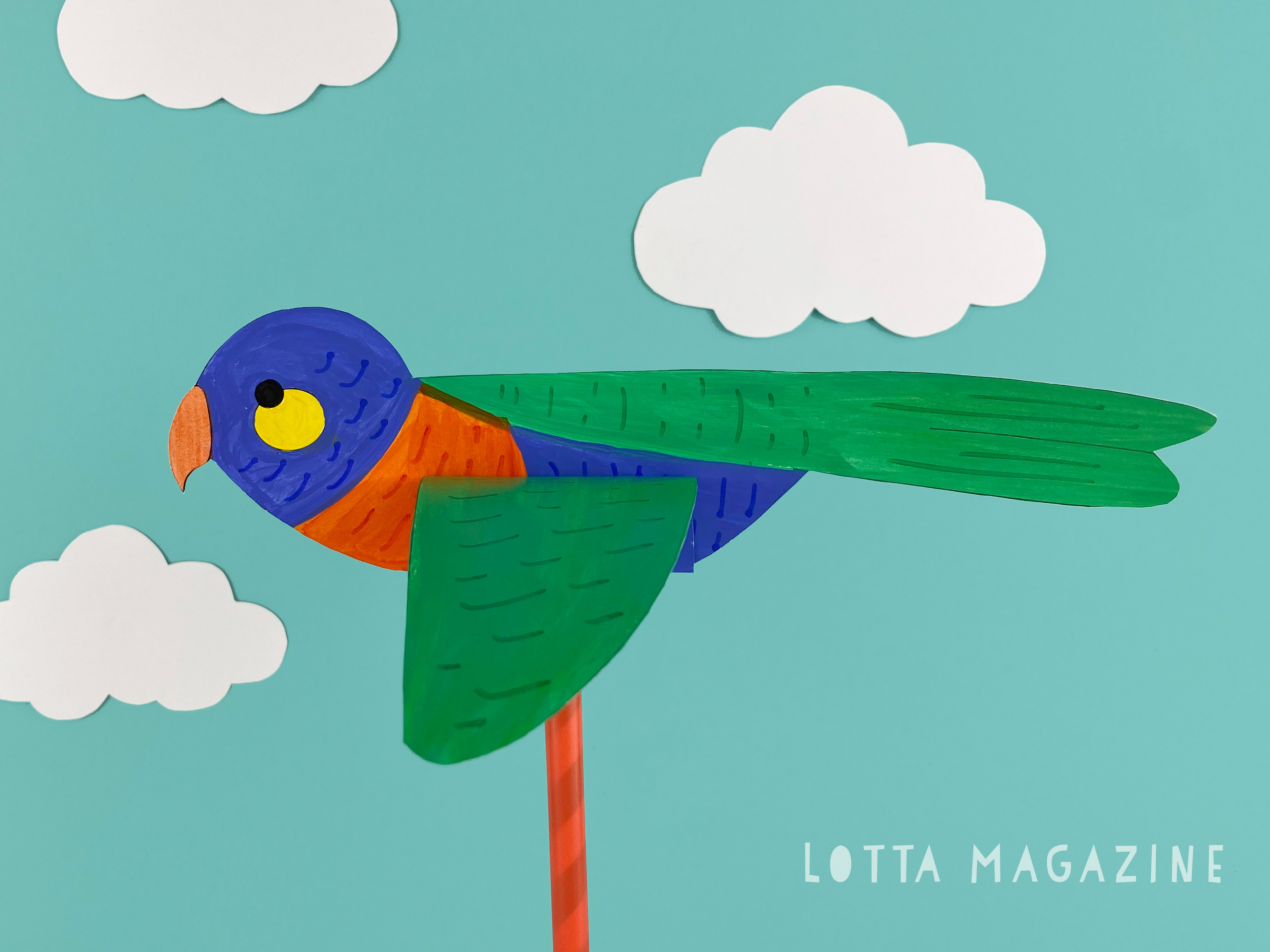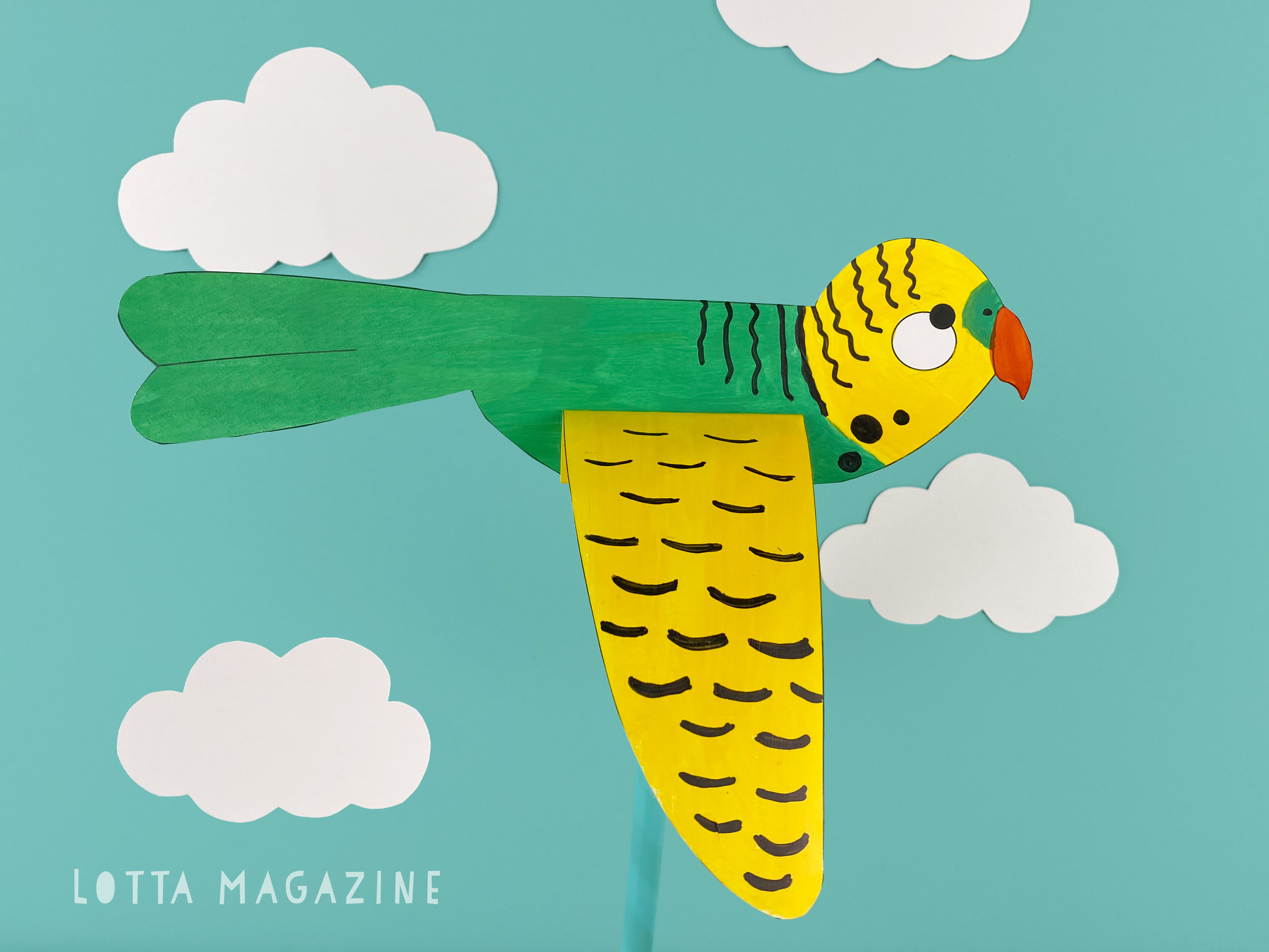 HOW TO MAKE THEM…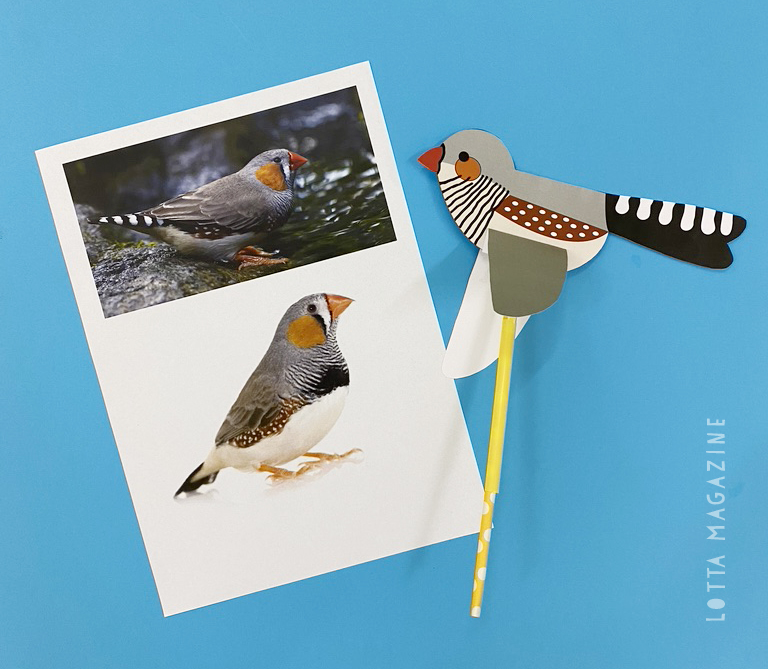 Print the templates onto lightweight cardboard (I used 200gsm).
Research the birds that you would like to draw. Study their markings and colours and draw and/or paint your own onto the template.
Cut out the pieces.
Fold the wings in half.  Then fold each side down along the second lines.
If you want your bird to be double-sided, glue the two decorated bodies together. Glue the wings onto the bird body.
Cut a slit in the small straw and glue it onto the middle of the birds body. 
Cut one third of the large straw off.  Cut a notch into one end of both sides of the straw, about one third of the length. 
Feed the large straw over the small straw. Slide it up to the top of the notch.  Tape the ends of the straw onto the wings. 
Now when you hold the small straw and pull the large straw down, the wings will flap and the bird will fly.
Find more great crafts in my magazine (click the covers below).  There's more Australian animal crafts for Australia Day here.