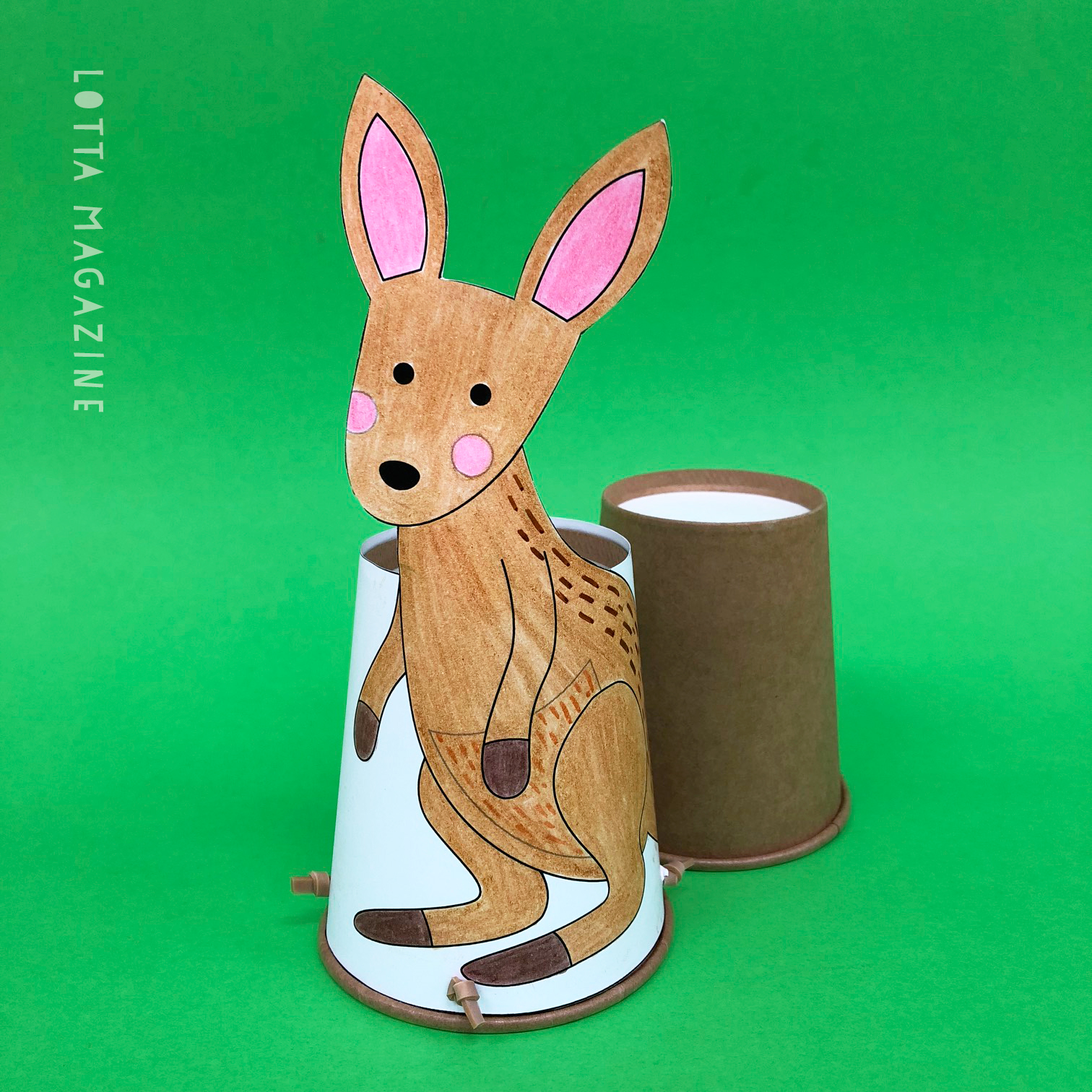 Australia Day is coming and what is more Australian than a kangaroo?  This one jumps almost as well as the real thing with the help of some elastic bands. Quick and easy to make, fun to play with and a great way to celebrate Australia.
THINGS YOU NEED
Two paper cups, two elastic bands, scissors, glue stick, bamboo skewer, colouring pencils, A4 card, printout of the template (you can download it here: Lotta jumping kangaroo)
HOW TO MAKE
 Print out our template. If you can, print it on A4 card so your kangaroo will last a little longer.
Colour in and decorate your kangaroo.  You could  make him even more Australian by adding some Aboriginal art inspired dots.
3.  Cut out the cup wrapper and glue it onto one of the paper cups.
4.  Poke four holes in your wrapped paper cup, at opposite points (like a cross).  An adult can use the pointy end of your scissors to get the holes started, then the kids can open them up with a bamboo skewer.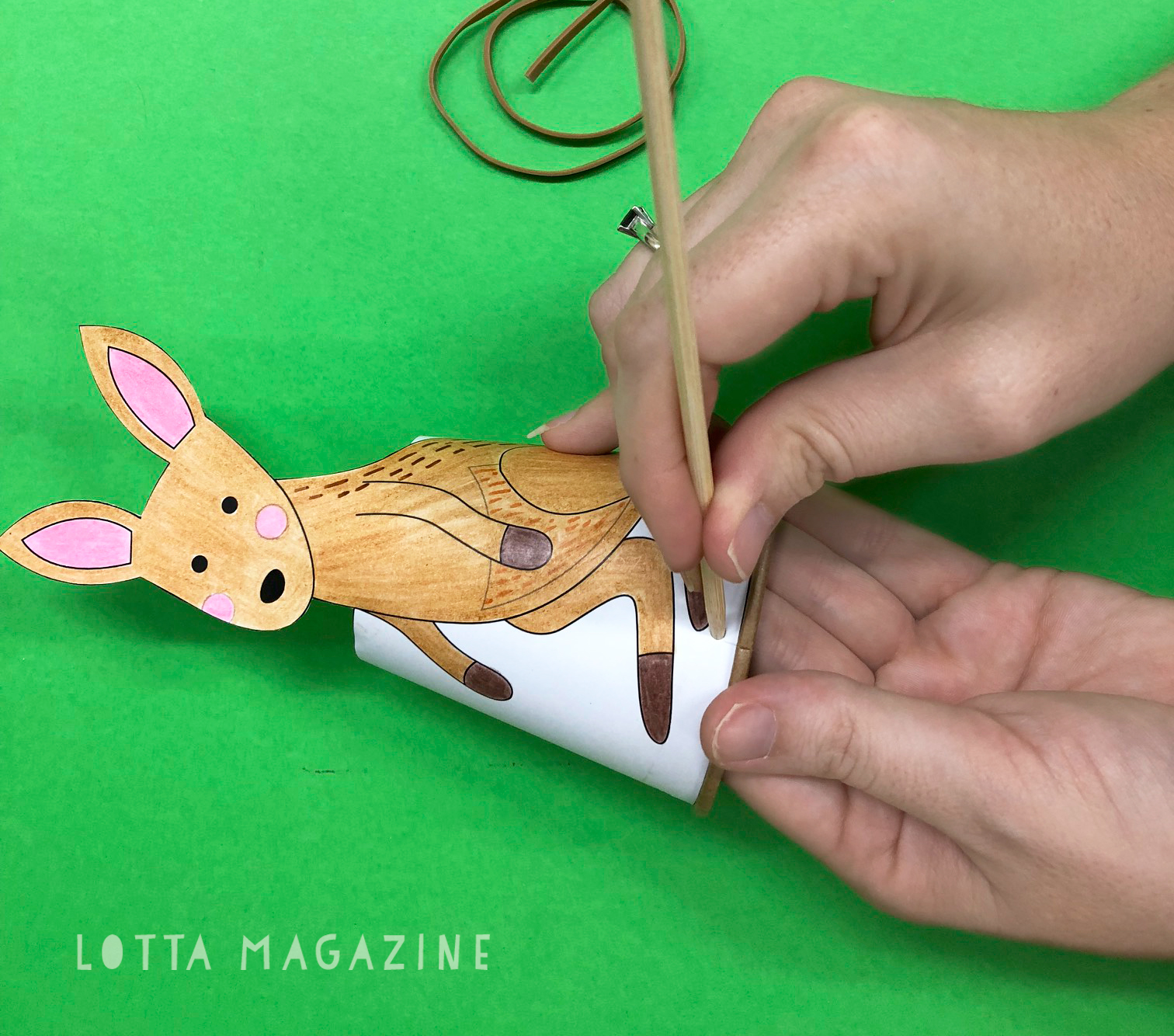 5.  Cut your rubber bands (so they aren't circles anymore).  Feed one rubber band through the opposite holes, allowing a little slack, then tie a knot in both ends.  You can use your bamboo skewer to help poke the rubber band through the holes.
6.  Repeat with the other rubber band.
7.  Now your kangaroo is ready to jump. Place the kangaroo cup on top of another paper cup, pull down and launch.  Visit my Instagram profile to see a video of him jumping.
You'll find more great art and craft projects for kids in my magazine. Click above to see all the issues.