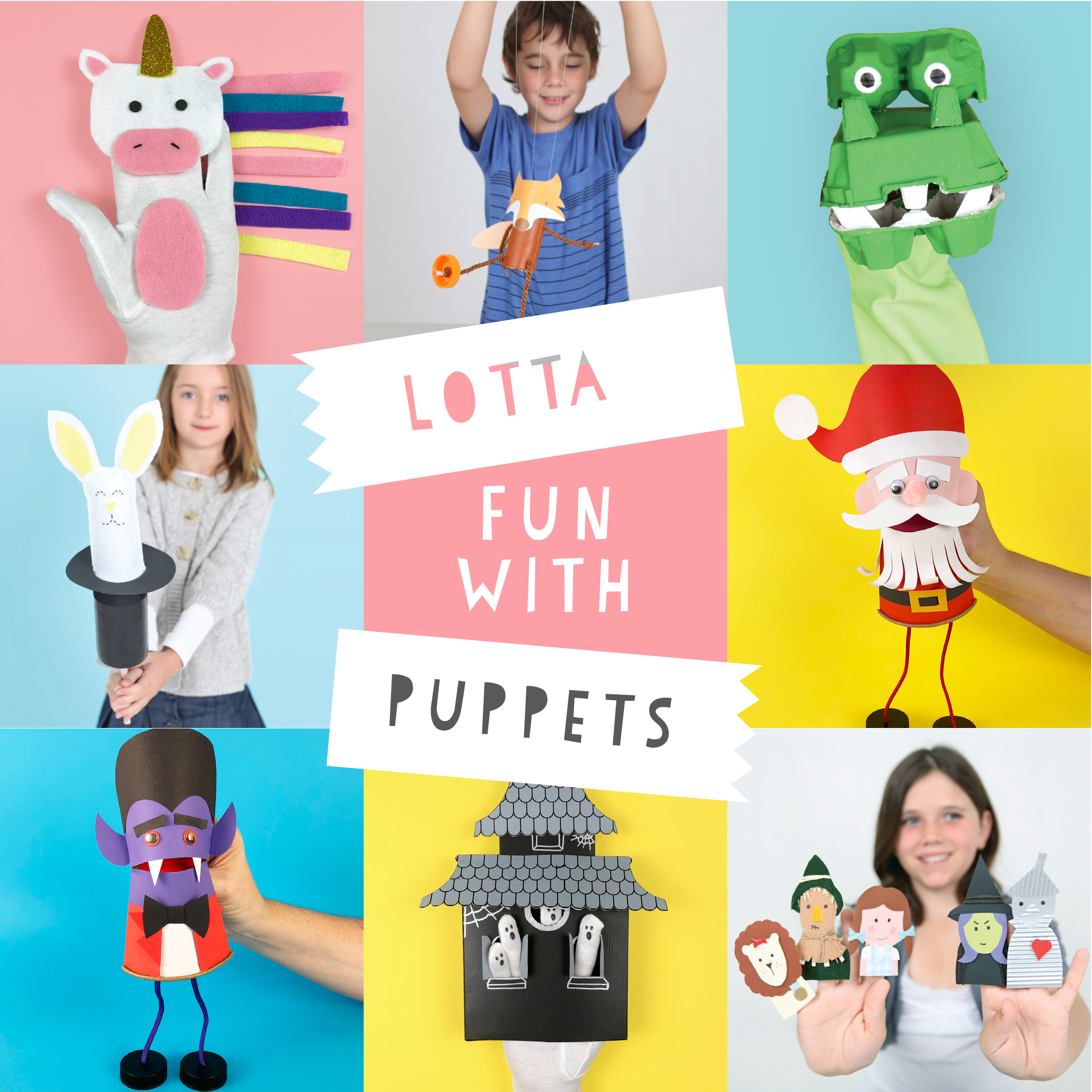 Puppets are a great way to entertain the kids — get crafty making your puppets then get imaginative telling stories and putting on shows. My new eBook, Lotta Fun With Puppets includes 16 puppet projects, over 100 pages including detailed instructions with photos, templates and materials lists for each project. This eBook features the best puppet projects from Lotta Magazine with brand new puppet crafts. There's finger puppets, hand puppets, shadow puppets, pop up puppets, marionettes, glove puppets and more. There's even a no-sew doorway puppet theatre so you can put on a real show.
Lotta fun with Puppets gives you clear, step-by-step instructions, templates and material lists for each project. These crafts are doable (even for the least crafty parent) and mostly made from recycled items and stuff around the house. Some are designed to be made with your kids and some are so simple they can do it themselves.  Some of the projects would make brilliant handmade gifts for kids.

Lotta fun with puppets has over 40 different puppets to makeincluding crocodiles, dragons, giraffes, a fantastic fox, no drama llamas, a scarecrow, tinman, lion, dorothy and a witch, a bear, tiger, hippo, dog, a chicken, dinosaurs, unicorns, the three little pigs and a big bad wolf, monsters, rabbits, Santa, elves, nutcracker, leprechaun, werewolf, vampire, Frankenstein, robots, a dancing Christmas tree and a haunted house filled with ghosts.
There's projects for Christmas, Easter, Halloween, Book Week and St Patrick's Day.  A puppet for all seasons.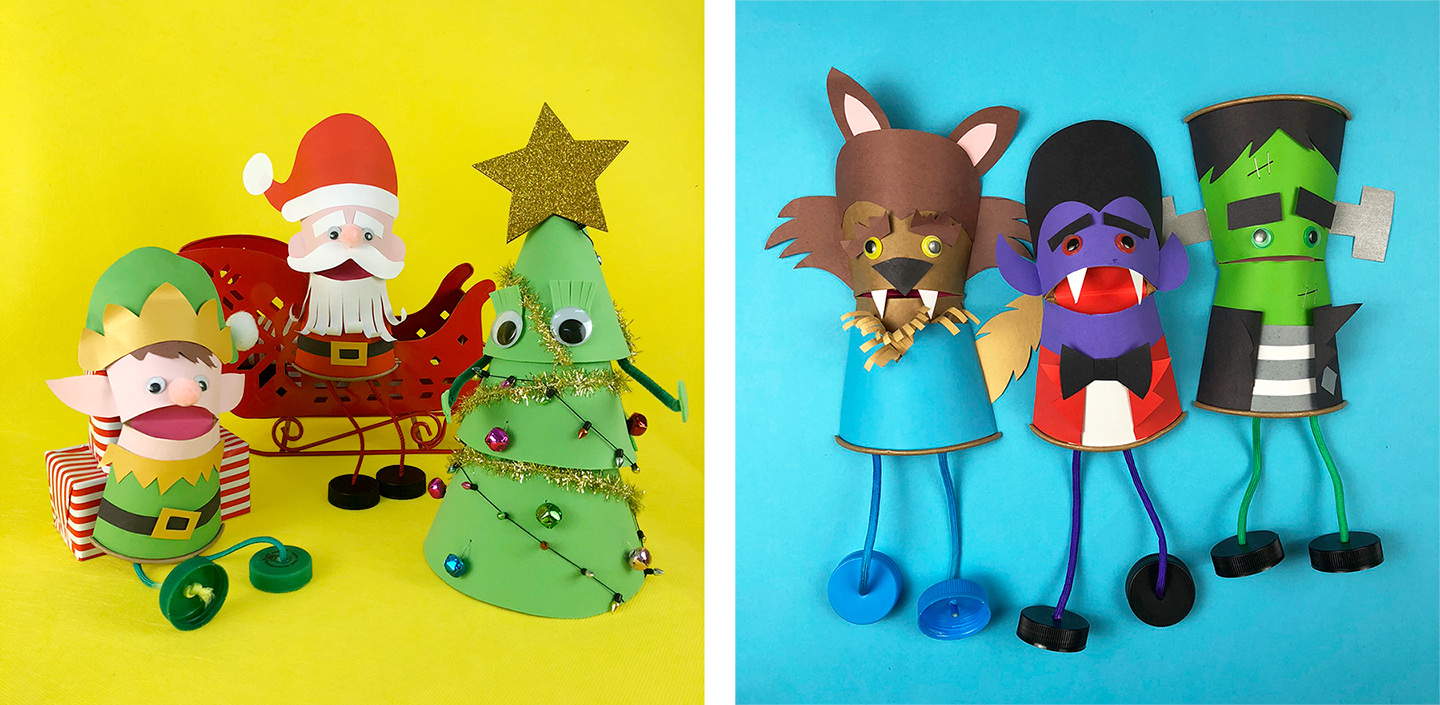 Why an ebook?
Everything you need is all in one place — one download from your inbox and you're good to go.
It's perfectly formatted for you to print it at home. All the instructions are on one or two pages — not 22 like a blog post.  It's more convenient and saves printer ink (just skip the big photo pages). I've even designed it so you can even print it as thumbnails (two pages one one) and it can still be read.
Unlike the A5 sized magazine, there's lots of room to give very detailed instructions with photos.  I can also include all the templates right there without need for extra visits to the website and further downloads.
Sure… you could figure out how to make them from the pictures but I have already done all the trial and error and for the price of a coffee, you can save yourself a lot of time and hassle.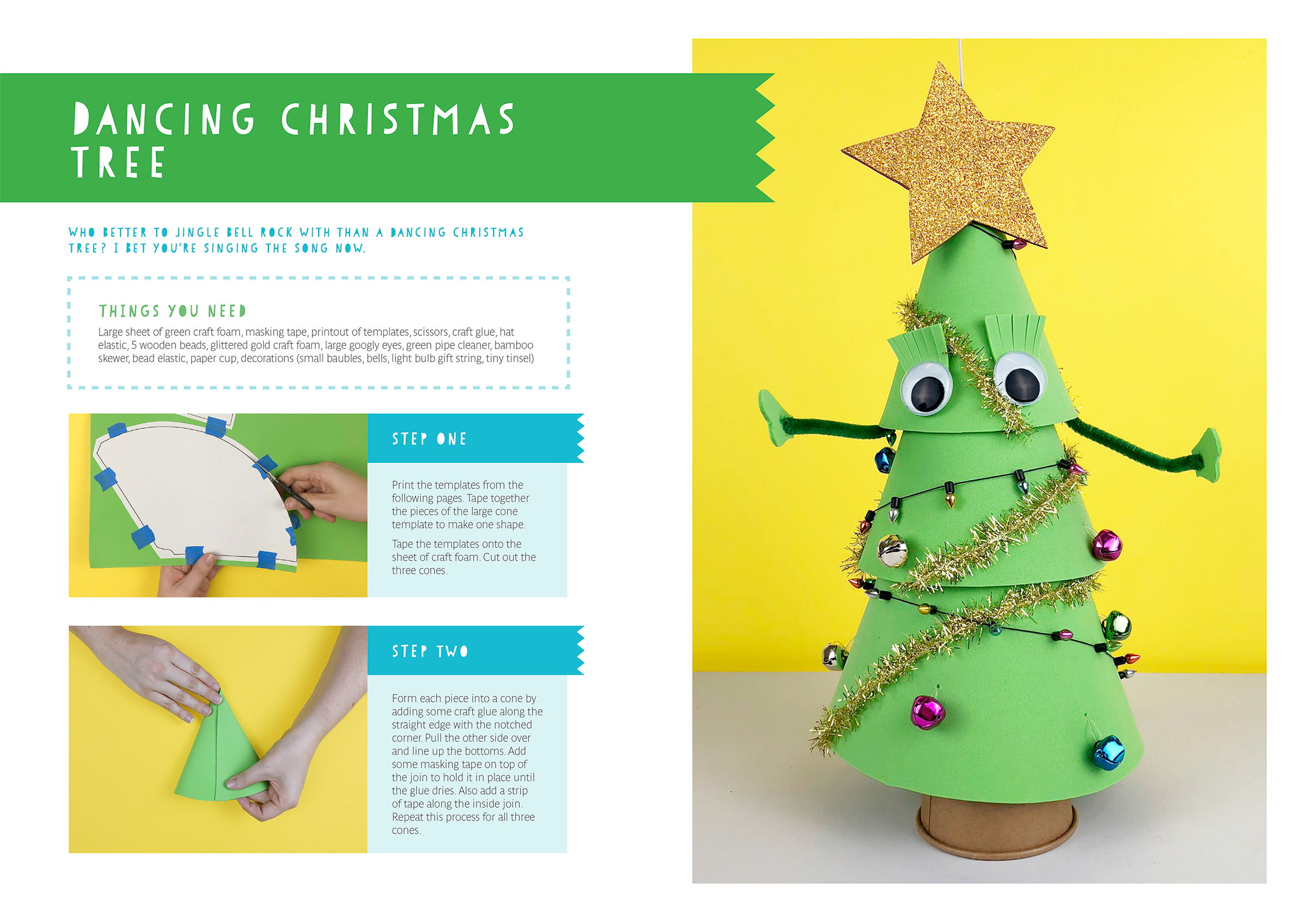 You can buy a copy right now for just AU$5 (that's just US$3). Click here or the cover pic below to go to my store and purchase a copy.
This is a digital product. You will receive a PDF file that you can download straight from your email inbox.  It couldn't be easier!