These stained glass butterflies, made with tissue paper and Mod Podge,  are based  on
 something you have a constant supply of… toilet rolls.  Toilet rolls never looked so pretty!  Make a kaleidoscope of butterflies (isn't that a brilliant collective noun) and you can turn them into a mobile, a wall hanging or a garland.
THINGS YOU NEED
Toilet rolls, paint, paint brush and tray, ruler, pencil, scissors, PVA or craft glue, pegs, tissue paper (different colours), Glad Go-Between (or similar), Mod Podge, clean paintbrush to Mod Podge with.
HOW TO MAKE
 Paint the inside and outside of your toilet roll.
Measure and mark even segments on your toilet roll — mine were 2cm wide.  Squash your toilet roll so you can cut it more easily. Try to cut the segments as straight as possible.
Shape the toilet roll segments into butterfly wings.
Glue the segments together to make a butterfly shape.  Lay them flat on the table so they line up to create a flat surface for the stained glass to attach to. Hold them together with pegs until the glue dries.
If you want to make a mobile out of your butterflies, put a piece of string in the middle when you are gluing the wings together.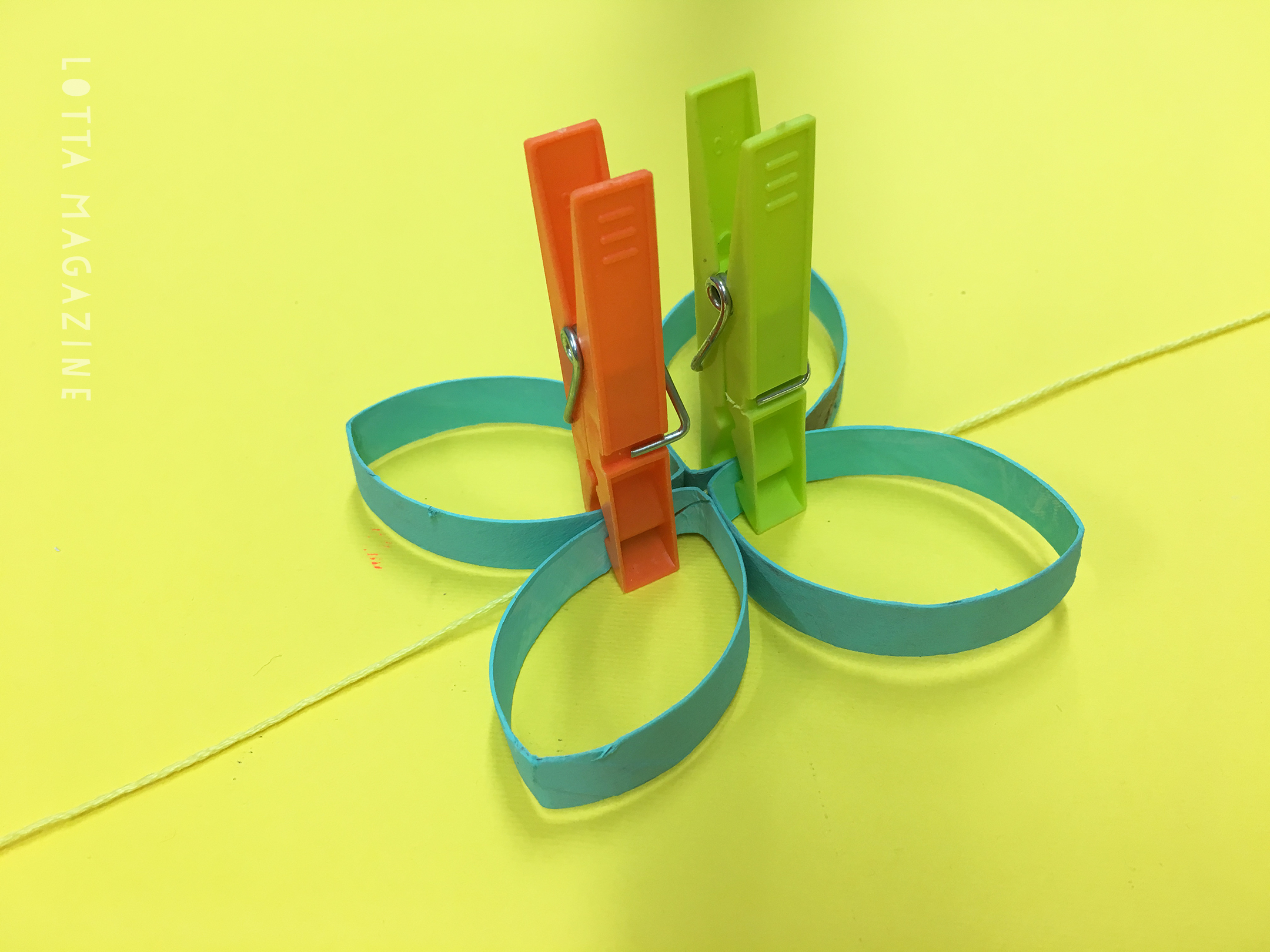 6.  Cut a square of Glad Go-Between (or similar), slightly larger than your butterfly.
7.  Cut your tissue paper into little pieces and make piles of the different colours.
8.  Paint some Mod Podge onto the square of Go-Between. Now place the pieces of tissue paper on top, adding more Mod Podge over them as you go. Try not to touch the Mod Podge too much or you will end up decorated as well.  With little kids, it might be easier to use plastic tweezers or mini plastic tongs (from the dollar store party section).
9.  Paint another layer of Mod Podge over the whole thing then press a toilet roll butterfly on top (flat side down). Turn the whole thing over and make sure that the wing edges are attached to the stained glass sheet and that it is taut inside the wing shapes. Set it aside to dry. Resist the urge to touch it again until it's completely dry. No really… it's tempting but don't touch!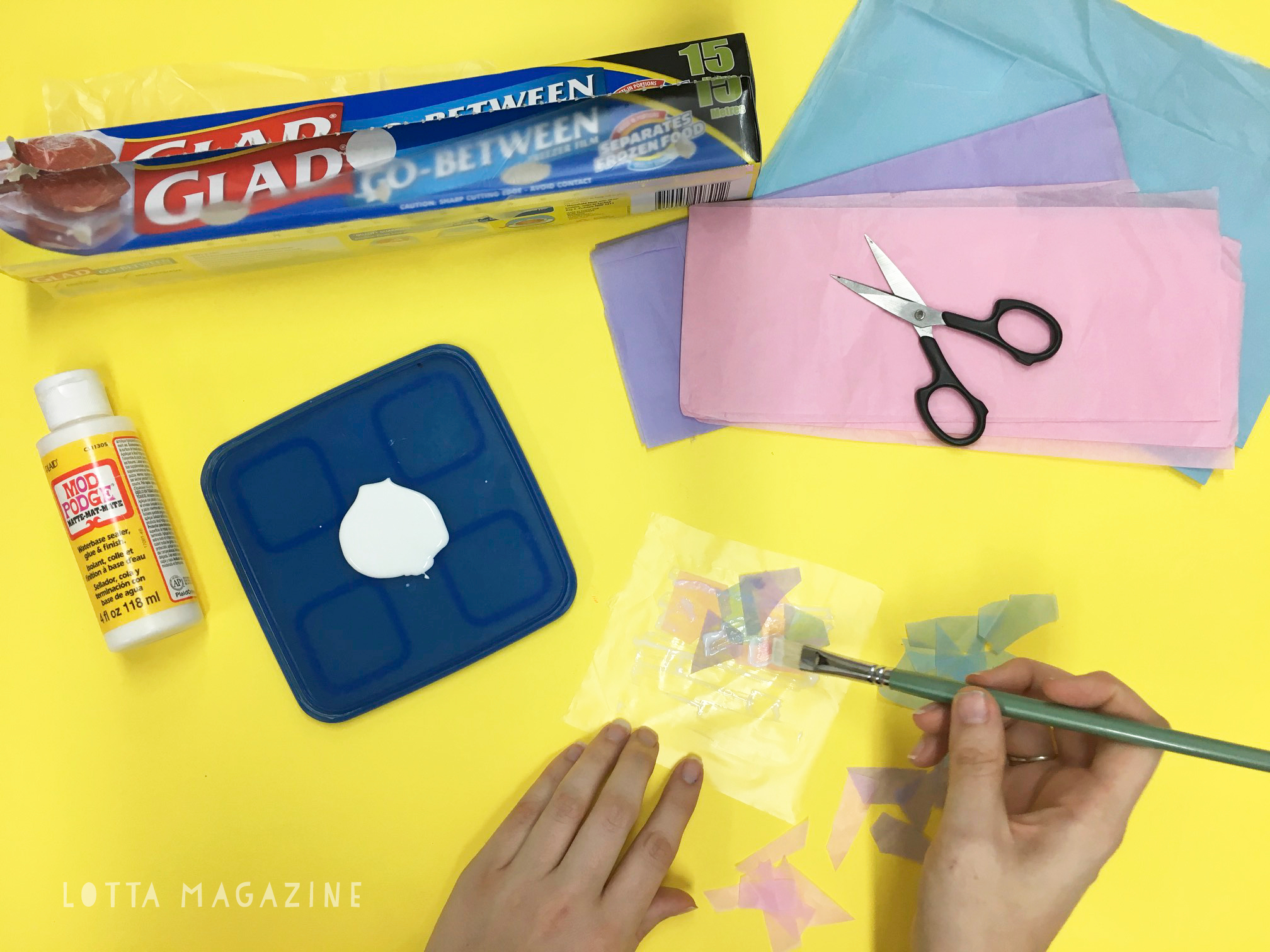 10. Once they are completely dry, you can carefully peel off the Go-Between.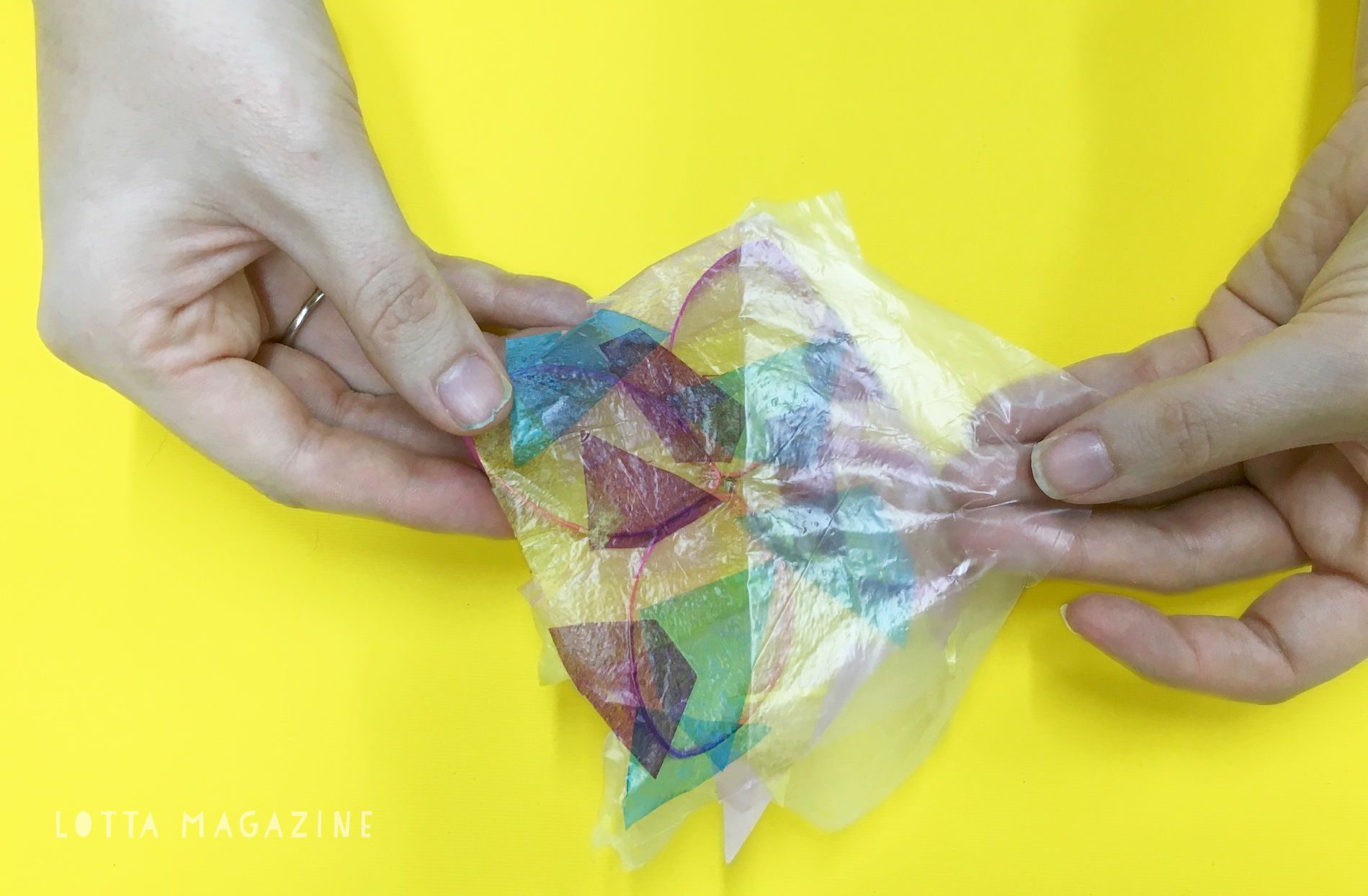 11.  Now you can trim off the overhanging 'stained glass'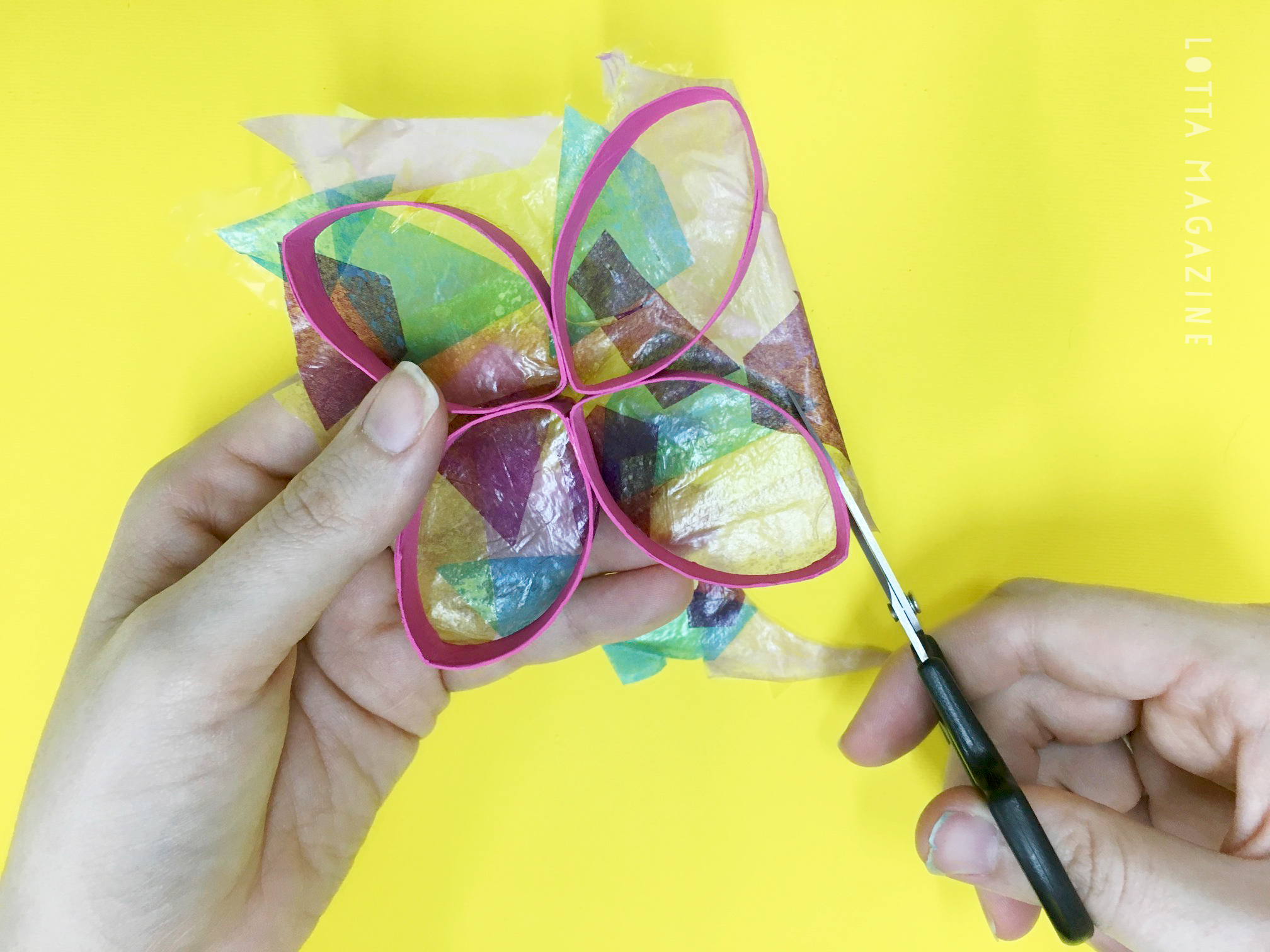 12.  Cut another piece of toilet roll for the antenna and glue it into position.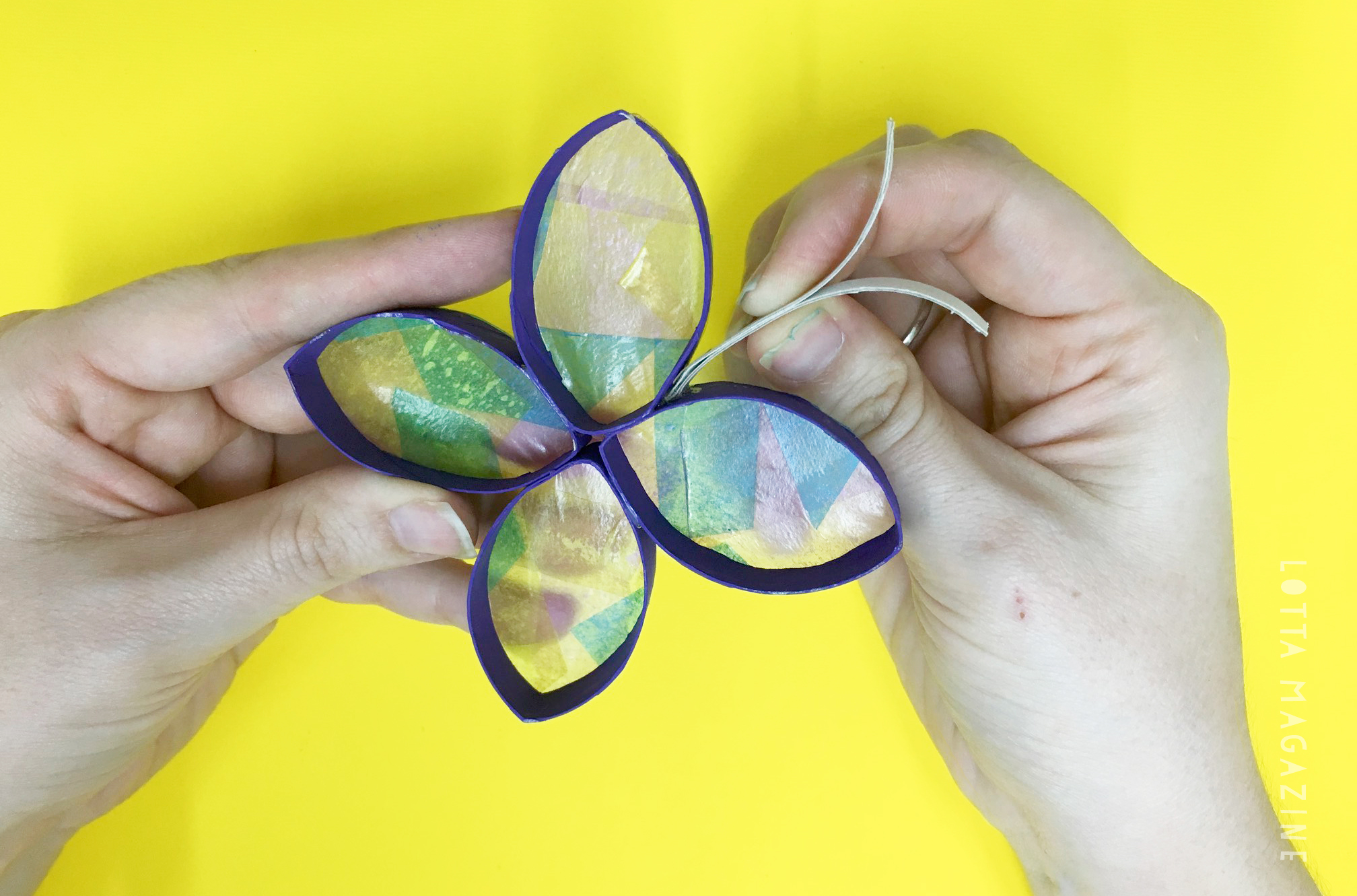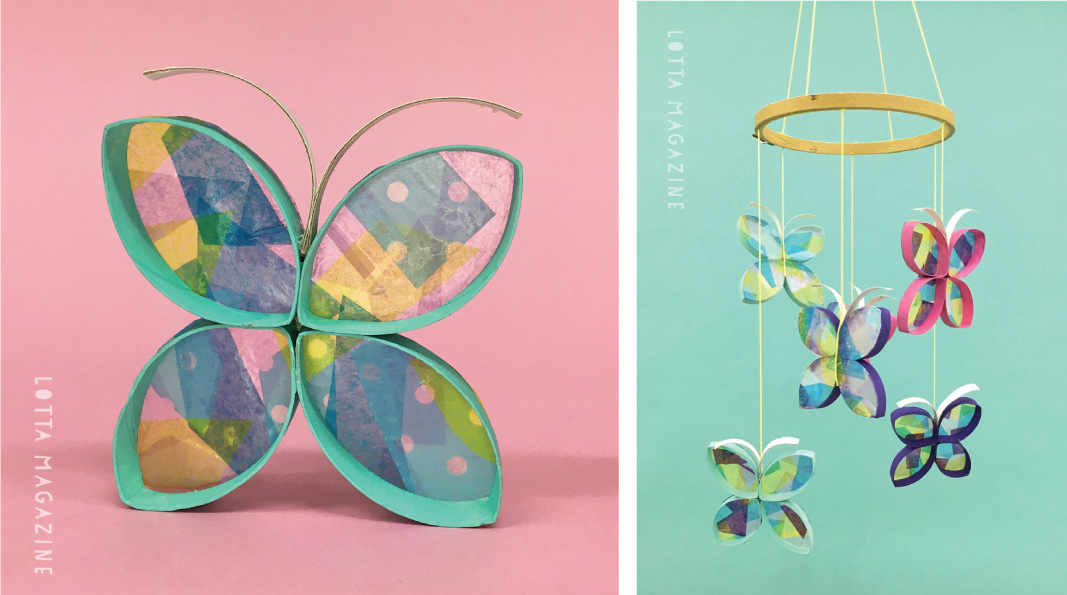 You'll find more great art and craft projects for kids in my magazine.